Jonathan Moffett is a very accomplished musician, songwriter and producer. His huge talent led him to perform in concert on twenty-two major tours including the world famous Jackson's Victory Tour. He has recorded with great artists such as Madonna, Diana Ross and Elton John. Moffet has performed on popular television shows such as The Tonight Show, Good Morning America, Saturday Nite Live and Arsenio Hall and numerous music videos, movie song titles and television commercials.
Born in New Orleans, Louisiana, the third son of a musical family of siblings, Jonathan began playing on a marching snare drum at the tender age of six. From the six weeks he was in contact with Jermaine Jackson and his brothers, and the group Undisputed Truth and New Birth. Formal requests from these artists were considered and Jonathan decided to join The Jackson's. After just six weeks in Los Angeles, Jonathan embarked upon his first major tour with the Jackson Family in the spring of 1979.
Jonathan was very successful and two more US tours with The Jackson's followed. One in the winter of 1979 and the other in the spring of 1981. His career was off to an incredible start. 1982 was packed with two additional tours. One with Patti Austin in the spring and the R&B funk group Cameo in the fall. To carry him over from 1982 through 1983, Jonathan joined Lionel Richie's first solo artist efforts, which included the Tokyo Music Festival, Japanese Television Shows, Americas Saturday Nite Live an Johnny Carson's Tonight Show. The summer of 1983 Jonathan rejoined Cameo for his second tour with them.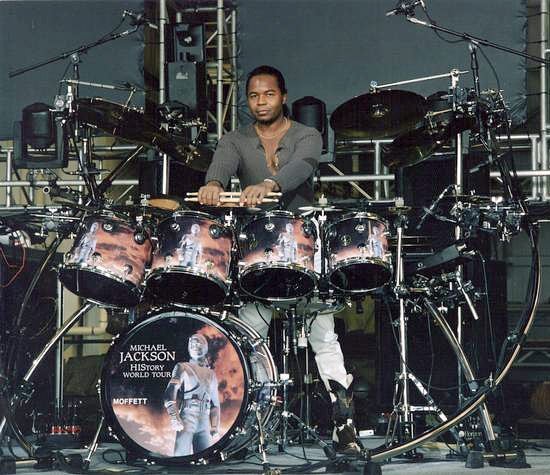 The Jackson relationship again resumed for the massive 1984 Jackson's Victory Tour concert. Madonna requested his services for her 1985 debut Virgin Tour, which was to be the first of many. Following the Virgin Tour he performed with artist Tina Marie. From December 1985 to January 1986, with an impressive list of credits, Jonathan toured with Jermaine Jackson and was showcased as Jermaine's Musical Director. The tour lasted to the fall of 1986. Jonathan completed that year with his third Cameo Tour.
In the spring of 1987, Jonathan rejoined Madonna for her spring/fall tour. Then it was in to the recording studio with producer and songwriter Patrick Leonard for album projects that included Peter Cetera, Julian Lennon and Madonna's Like a prayer sessions.
The following year, Jonathan wrote, arranged, produced and performed backing vocals on a song for the Eddie Murphy/Arsenio Hall hit movie Coming to America for Paramount Pictures. During that summer he began his first association with pop legend Elton John, which continued through October 1989, encompassing two US tours, one European tour, a UK tour and the recording of Elton's Sleeping with the past album.
The spring of 1990 saw Jonathan's third world tour with Madonna and two more album associations with True Blue and the Dick Tracy movie sound track. This was followed by Madonna's 1991 Truth or Dare tour and movie. 1991 also included two tours with George Michael, one in the US and the other in Europe and South America.
The next two years were filled with numerous television appearances, studio recordings, videos and continued writing, arranging and producing of Jonathan's own personal solo efforts. One of the recent tours brought him back to the Jackson family with Janet Jackson in the 1993-1994, Janet Tour.
Along with Jonathan's impressive list of credits, he is a proud inductee into the marquis "Who's who" journals including "Who's who in America", "who's who in the West" and "Who's who on the World". His aspirations are many and his dedication to perfection during his quest for fulfillment of the is honest. Through his gifts, he hopes to touch as many lives as possible and share them with the world.
Jonathan has worked with many famous artists such as The Jackson Family, Madonna, George Michael, Diana Ross, Elton John, Peter Cetera, Lionel Richie, Patty Austin, Cameo and Richard Marx to name a few.